We speak the language of pick-up professionals aiming to meet our customers every individual need. Isuzu UK only make commercial vehicles, focussing on making pick-ups tough, strong and built to go the distance.
THE SMARTER, STRONGER, SAFER, ISUZU D-MAX
The All-New Isuzu D-Max picks up where other pick-ups left off. Whether it's on or off-road, it keeps you out of harm's way. It's strong, ruggedly efficient and packed with advanced Isuzu technology. We have redefined the pick-up with this all-new model. 
We offer access to a wide range of vehicle models available depending on your requirements and budget. Dedicated staff at our dealership will gladly explain every option available and advise you on the best pick-up vehicle suited to your exact requirements. And should you require our pick-up experts will also help you to explore the Approved Used Isuzu pick-ups on sale, which represent superb value for money at a competitive price.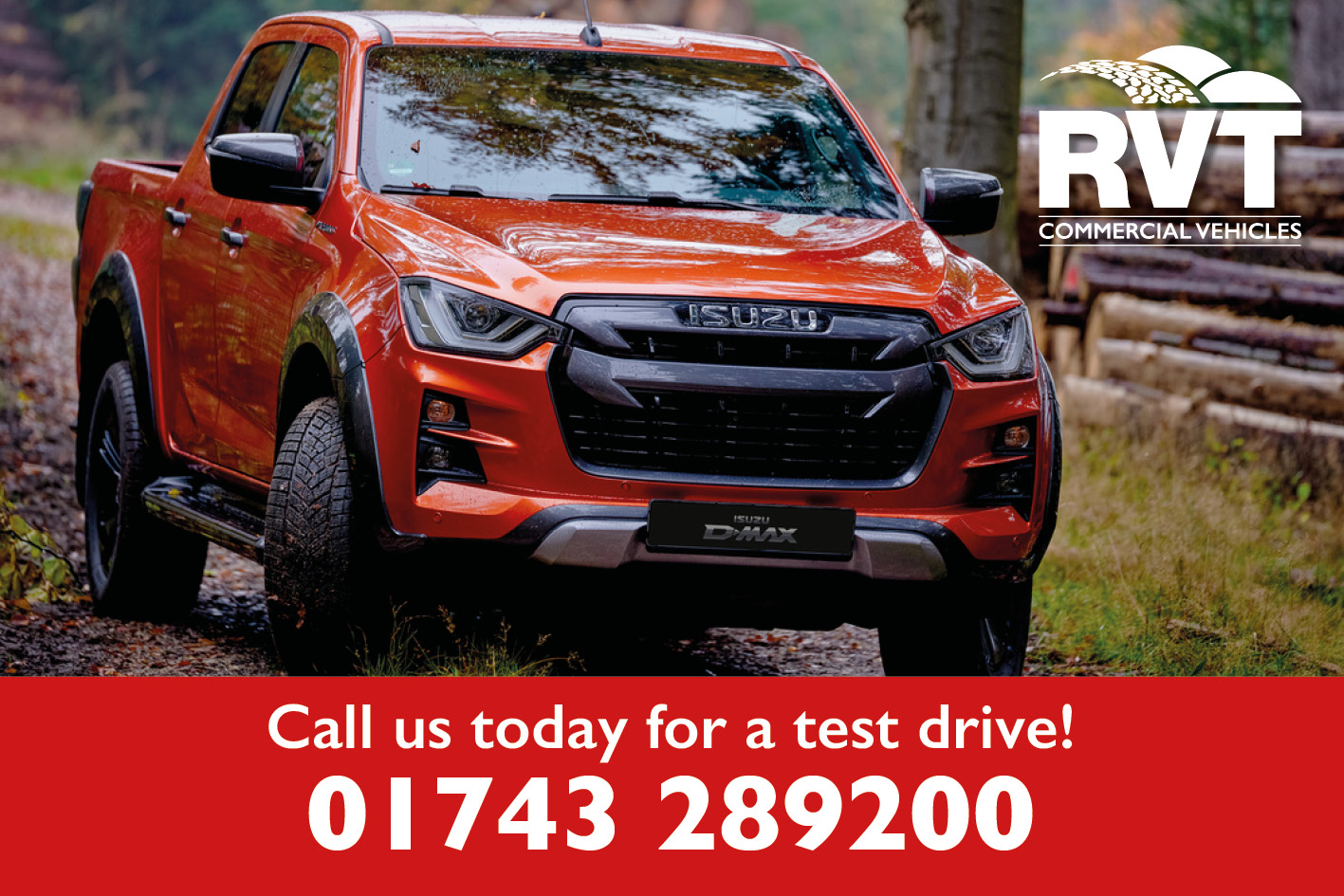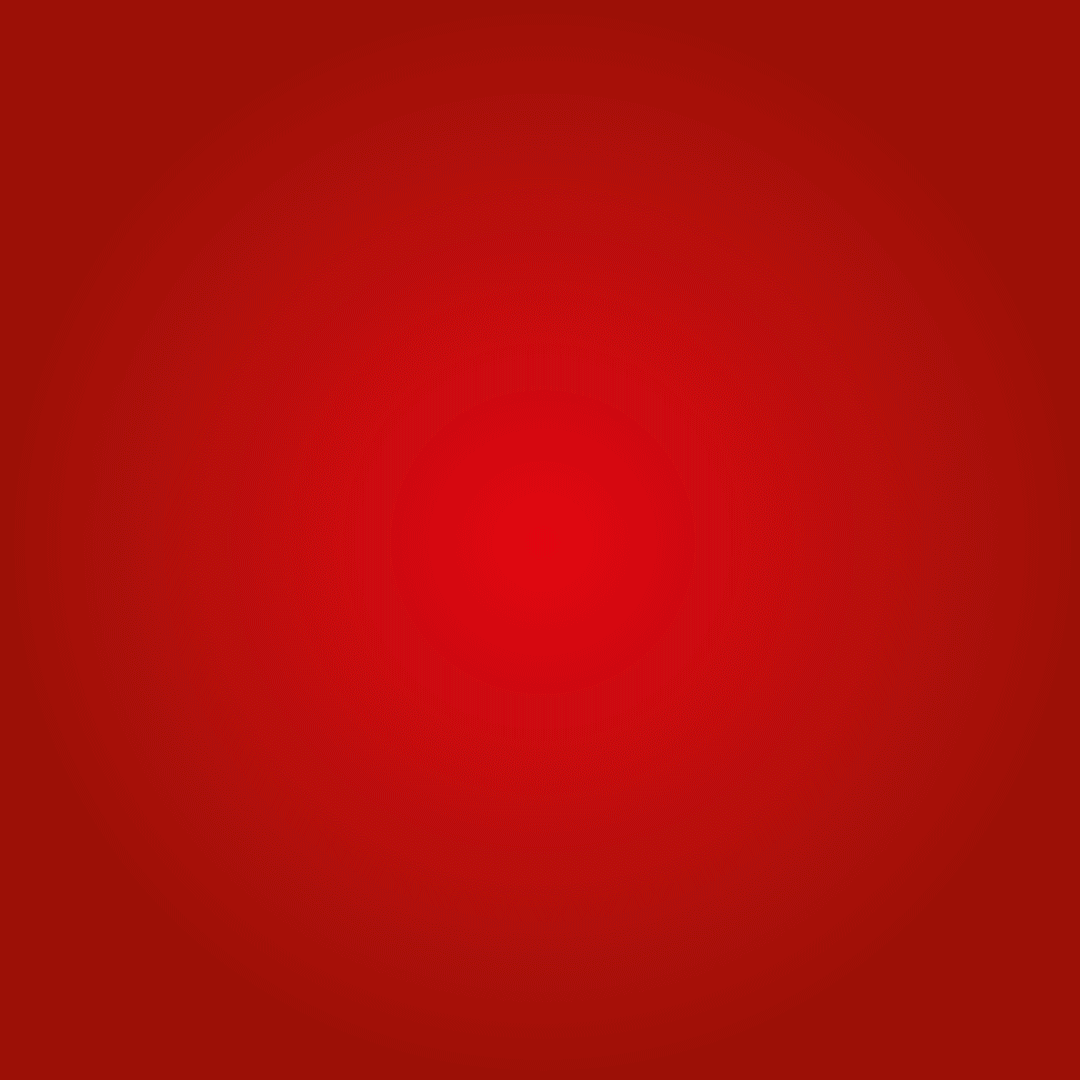 At our dealership, we are committed to our customers beyond the sales process and for the duration of ownership, whether it is servicing, repairs or a tyre fitting, while the accessories shop allows you to personalise your pick-up however you want.
Choosing RVT Isuzu gives you access to dependable pick-ups suited to any environment, and a host of support services that let you drive with complete peace of mind. We are determined to uphold the fine reputation Isuzu has worked hard to gain, and we promise personalised customer care whenever you visit.
ISUZU D-MAX NAMED WHAT VAN? PICK-UP OF THE YEAR 2023
Isuzu UK has once again claimed the Pick-up of the Year crown from the industry experts at What Van? making it the fifth time in the last six years that the Isuzu D-Max has taken the title.
The What Van? Awards recognise the brands, businesses and organisations that have reached the very pinnacle of their field each year.
The prestigious awards are judged by a panel of experienced industry experts from across the LCV sector and reward only the very best in each hotly contested category.
REGION 2 DEALER OF THE YEAR
RVT Isuzu won Isuzu dealer of the Year (Region 2) for the second year in a row.  Announced at the Isuzu dealer conference in January, they were also recognised as Contract Hire Dealer of the Year runners-up.
The awards recognise RVT Isuzu's high standard customer service and commitment to the Isuzu brand thought our area. 
A huge achievement and great recognition of the hard work and dedication of the team.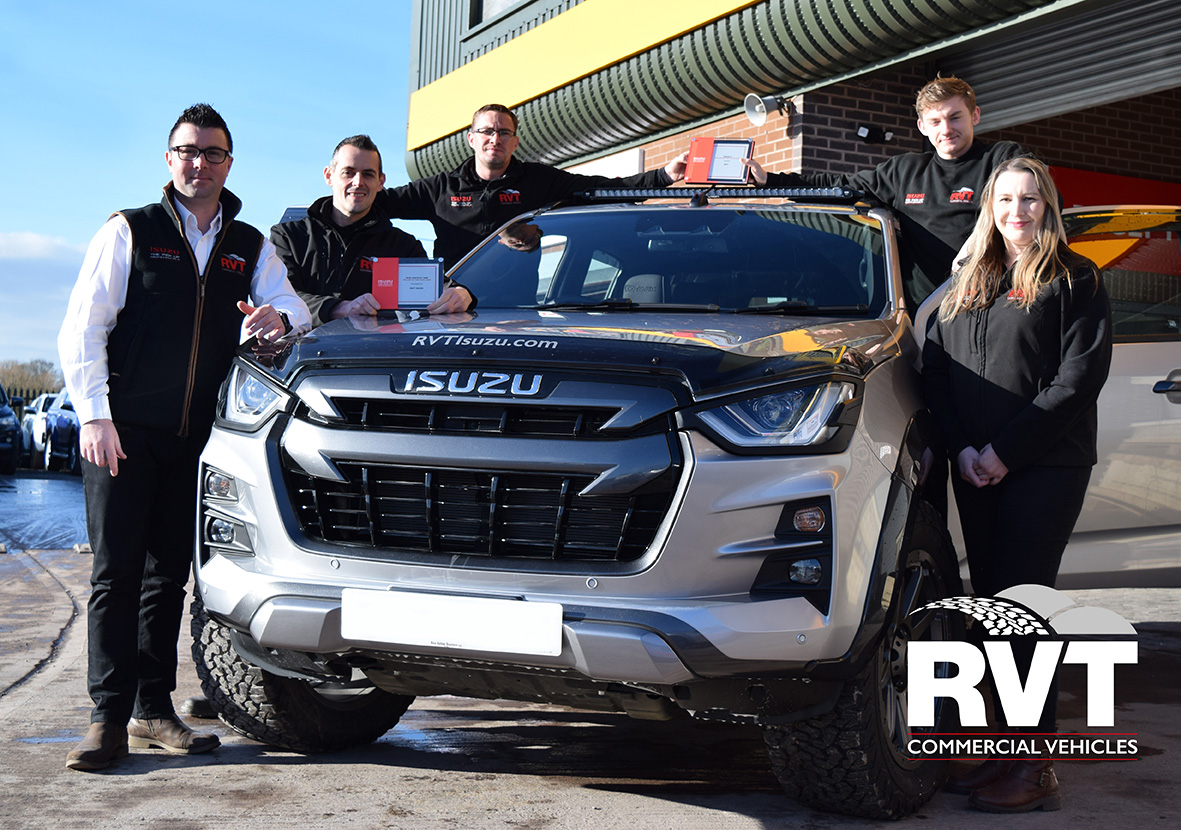 We offer Finance with Black Horse and Contract Hire with Lex Autolease
RVT ISUZU ARE PROUD TO USE WARRANTYWISE WARRANTIES
RVT Isuzu are proud to use Warrantywise warranties on used Isuzu pick-ups that are outside of Manufacturer warranty.
Warrantywise extended car warranty is completely independent and not insurance backed, that means that they control their own. As a result, they have the highest pay-out percentage of any warranty provider. Warrantywise warranties offer the very highest level of cover anywhere in the UK.
6 months cover
Cover more parts for your car
Replace parts in repairs
Recovery & roadside assistance
Car hire available
Covers consequential damage
Emergency repairs procedure within UK & Europe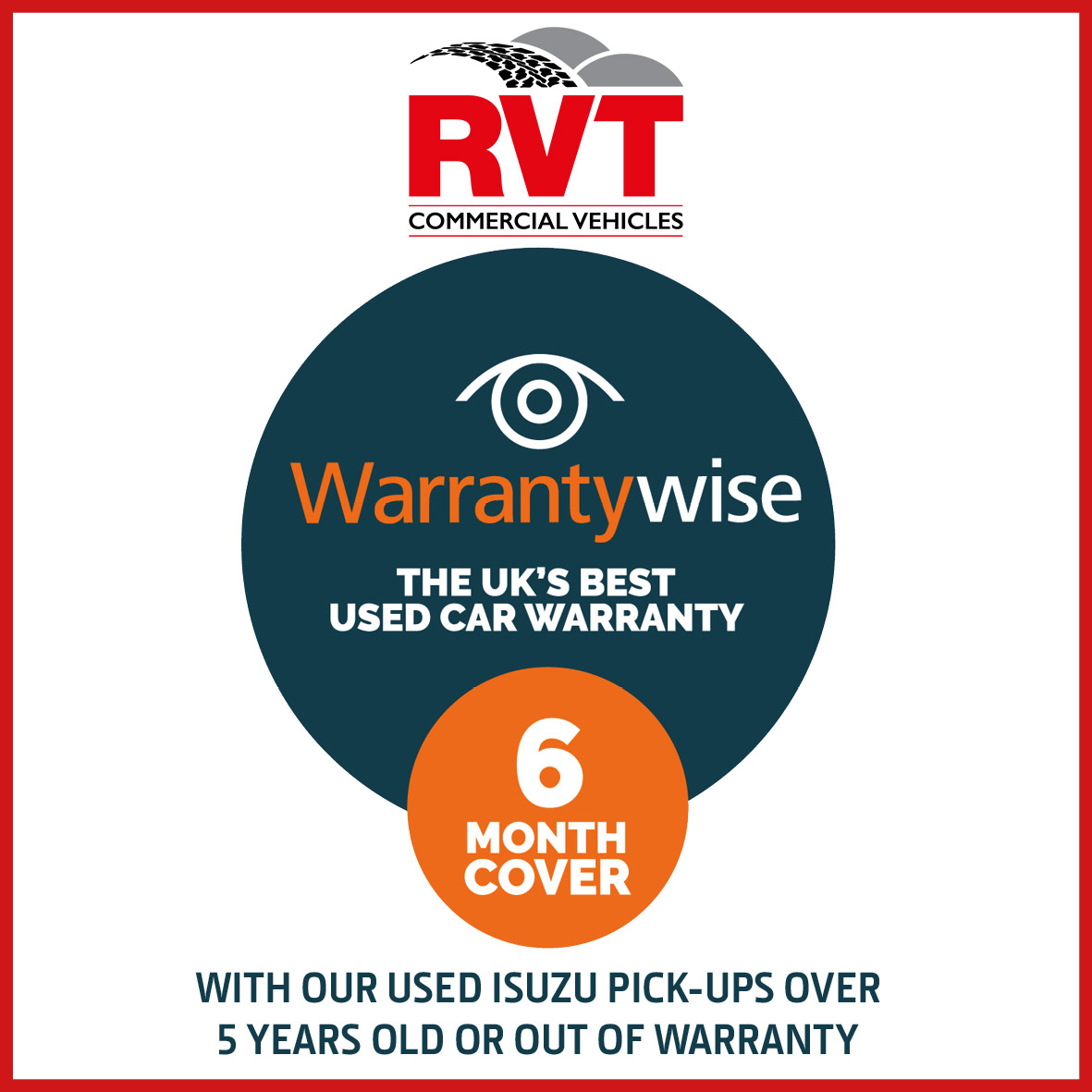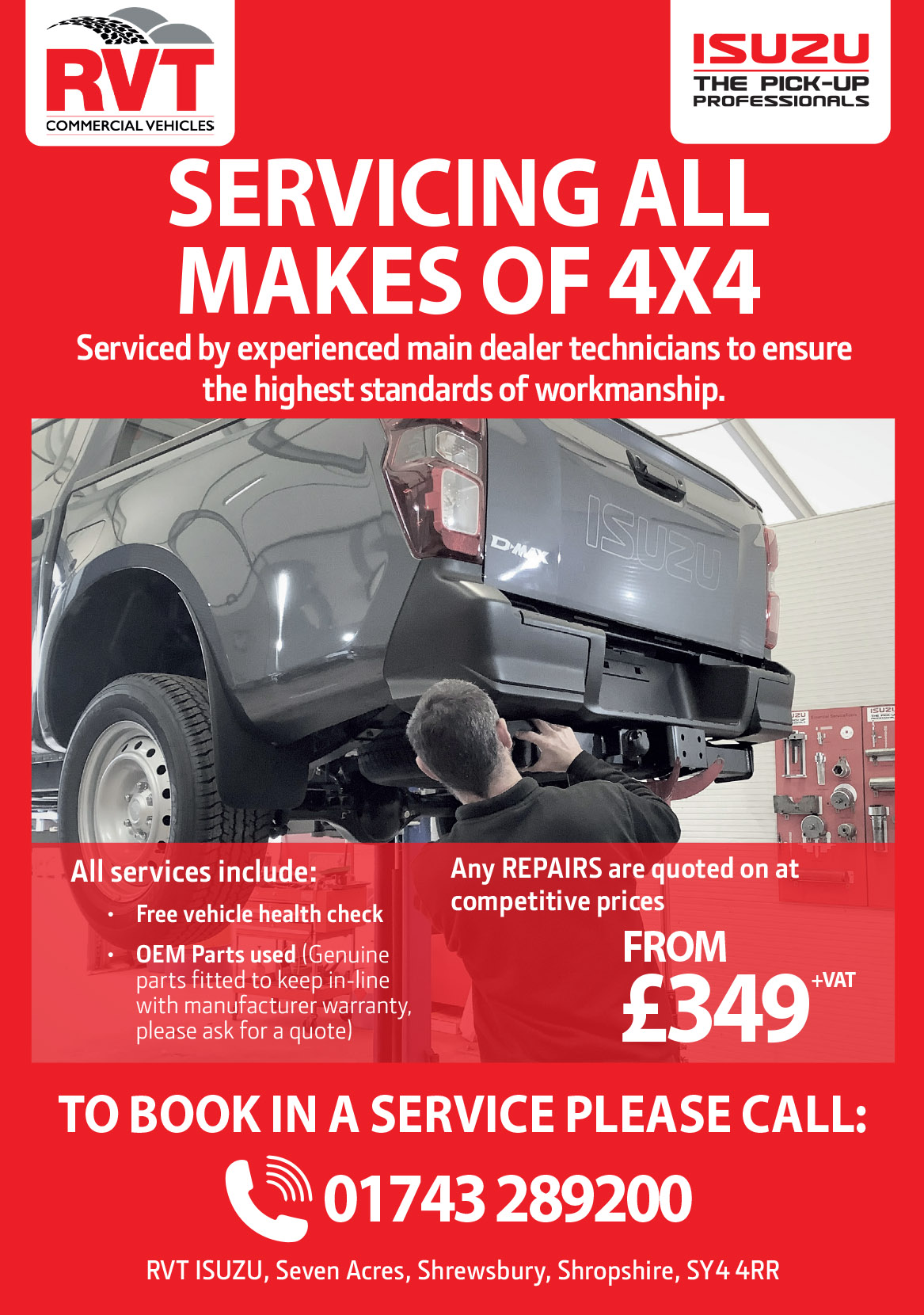 RVT ISUZU HAS A DEDICATED WORKSHOP FOR SERVICING ALL MAKES AND MODELS OF 4X4
Serviced by fully trained qualified and experienced technicans to ensure the highest standards of workmanship. 
Take advantage of a FREE HEALTH CHECK with your servicing, and any parts and repairs are quoted at competive prices.