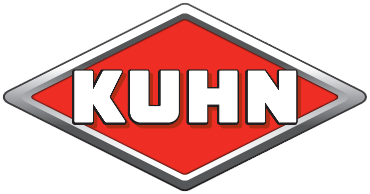 The KUHN Group, world leader in agricultural equipment, designs, manufactures and distributes a complete range of innovative and quality agricultural machinery and services. 
 
More than 2000 international patents have been registered by the KUHN Group to offer the agricultural world ever more innovative solutions. 

Kuhn equipment is manufactured and distributed worldwide, with the UK head office in Telford, Shropshire. Kuhn machinery is intended to support agricultural businesses for crop management, forage production, livestock and landscape maintenance. 
Our RVT depots are well stocked with Kuhn parts and wearing parts and if we are missing a Kuhn part in stock we have the added advantage of Kuhn head quarters in the centre of our terretory so we can soon source the part you require.