Affordable Finance For Your Equipment
Flexible financing and leasing options for your farming needs. Spread the cost of acquiring your new or used agricultural equipment with the most competitive rates on the market. Explore our range of funding options, including our manufacturer 0% finance schemes, tailored to suit your budget and business needs.
We offer complete financial packages from contract hire to hire purchase and lease, with the option to build in your service and maintenance costs.
New Holland Finance
With over 50 years global experience in Agricultural equipment finance, New Holland is your one-stop financial partner offering a complete range of competitive and flexible finance options.
Finance your next New Holland tractor, combine harvester or baler with affordable low rate finance and 0% offers.
Latest Offers
4 44 monthly payments on 0% finance across the New Holland tractor range, from the Boomer 55 to T7 models.
Terms and conditions apply. Finance for UK business purposes only. Valid 1st October – 31st December 2023.
Click here to see the latest New Holland finance offers available.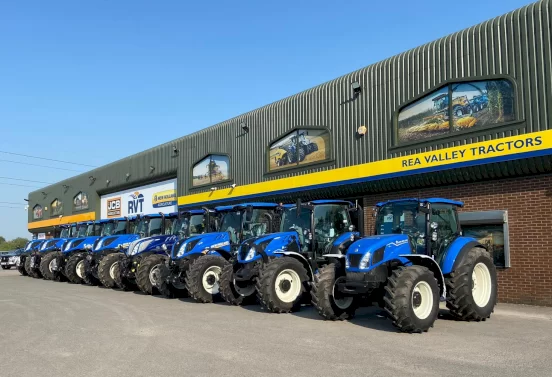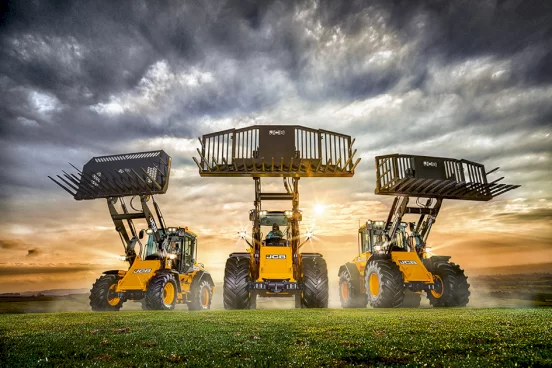 JCB Finance
Available facilities from JCB Finance include:
HP Fixed
When ultimate ownership of the goods matters, HP fixed offers accurate budgeting and the security of fixed repayments that protect against rising interest rates.
JCB FlexiLease
An operating lease specifically designed for JCB's. Offering customers all the associated features and benefits of an Operating Lease but with one big difference – any profit over and above the investment value is yours. A kind of cash-back opportunity at the end of the lease. This can be a win-win situation for your business. You will not own the machine at the end and return conditions apply.
Read more on finance solutions from JCB Finance and current offers available.
Kuhn Farm Machinery Finance
Finance your investments in KUHN equipment according to your needs. Customised KUHN finance packages available on a range of equipment from crop management to forage production, livestock breeding and landscape maintenance.
Latest Offers
3 33 monthly payments at 0% or 0 2 annual payments on select grassland products in the Kuhn range.
Terms & Conditions: Promotion valid until 31st December 2023. For business users only. KUHN Finance can offer tailored finance plans to suit any farming cashflow.
Download the latest offers, or visit Kuhn to find out the current finance offers.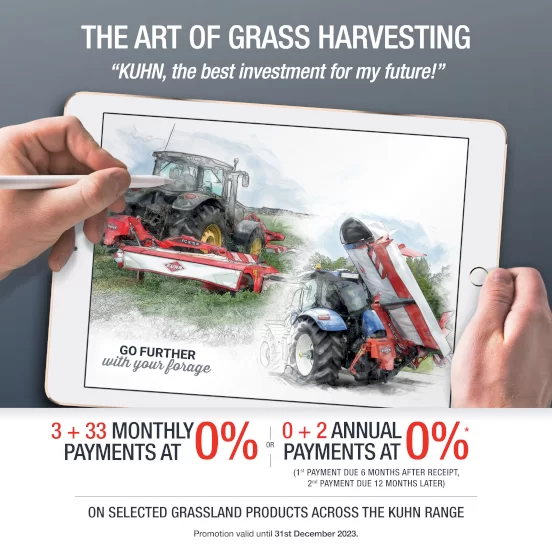 Rea Valley Tractors (Registered in England No. 01813871 Registered Office: Rea Valley Tractors Ltd, Seven Acres, Newport Road, Shrewsbury, Shropshire, SY4 4RR Tel: 01743 289104 are authorised and regulated by the Financial Conduct Authority. Rea Valley Tractors are a credit broker and JCB Finance Ltd are its preferred supplier of Finance. JCB Finance Ltd (registered in England No: 972265 and whose registered address is: The Mill, High Street, Rocester, Staffs, ST14 5JW) is authorised and regulated by the Financial Conduct Authority (Firm Reference Number: 708332). We receive a commission from JCB Finance which is a tiered flat fee that is based on the value of the finance agreement. These payments are not additional fees that you will have to pay and do not affect the amount you pay under your finance agreement. Finance is restricted to business users only in the United Kingdom subject to acceptance by JCB Finance Ltd and their usual affordability checks. Acceptance fees are payable for Hire Purchase and Leasing agreements and an option to purchase fee is also payable at the end of Hire Purchase agreements. Terms apply.