THE COMPLETE RANGE FOR A KEEN GARDENER OR GROUNDCARE PROFESSIONAL
Aligned with supporting UK manufacturer's we are pleased to announce RVT are now Countax dealers. Countax garden tractors have a worldwide reputation as fine ride-on mowers, capable of delivering a great cut and a great mowing experience for medium to large gardens. With outstanding product quality and reliability, a Countax lawn tractor features one of the best cut and collect systems in the world – enabling wet grass to be cut and fully collected without clogging, as well as creating the perfect striped lawn finish.
Year-round garden care can be achieved through an extensive range of accessories including the PGC , Powered Grass Collector, scarifier or broadcast spreader.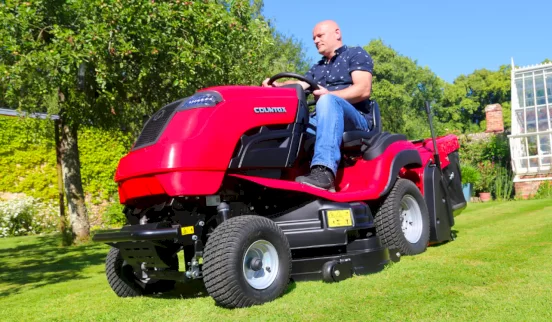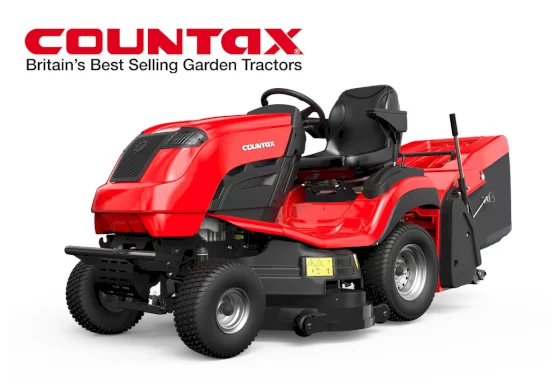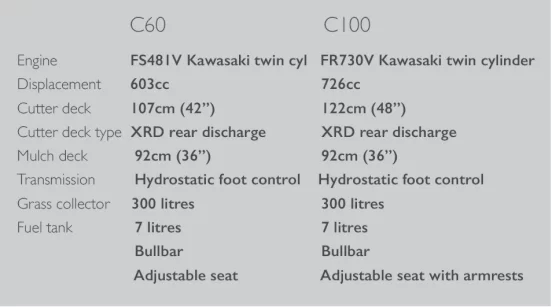 C60/100 2WD GARDEN TRACTORS
C60 is the ideal choice for medium to large gardens and the C100 is for larger lawns and gardens with thicker grass with a powerful Kawasaki FR730V twin-cylinder engine and FS481V in the C60 model. With the C100 a larger cutter deck means faster, more efficient mowing with less passes required.
Fitted with a 107cm (42") XRD cutter deck, the C60 garden tractor can operate in conjunction with the PGC or as a rough cutter, alternatively the C100 tractor's Power Take Off (PTO) allows you to drive attachments such as the optional PGC or broadcast spreader. Other accessories include a transportation box and a snowblade and broadcast spreader in the winter months for this machine.
B255-4WD GARDEN TRACTOR
The B255-4WD is the largest four-wheel drive garden tractor from Countax. Featuring a powerful 726cc Kawasaki engine, this riding mower is perfect for larger grounds where more power is needed to tackle slopes and difficult terrain.
4TRAC four-wheel drive technology, combined with the engine's 54.3NM torque output, makes this four-wheel drive riding mower a formidable force – excelling on slopes, mud and rough ground. Additionally, Dynamic Traction Control prevents scuffing on the lawn by varying the speeds of the front wheels when turning.
Featuring refined, lightweight steering and a tight turning circle, manoeuvring around trees, flowerbeds and other obstacles has never been easier.
A range of accessories, attachments and cutter decks are available for this four-wheel drive garden tractor – for added versatility and year-round use.
A Countax B255-4WD is the perfect four-wheel drive garden tractor for large gardens and grounds with challenging terrain.
For more details on the full range of Countax visit: countax.co.uk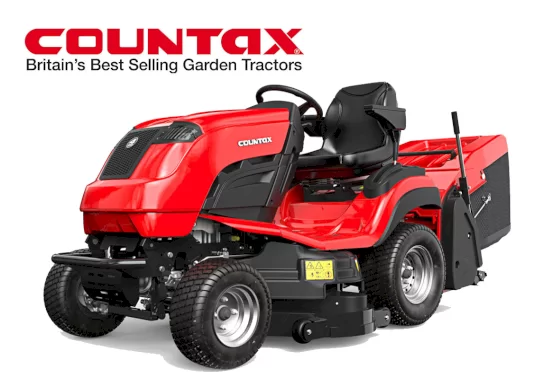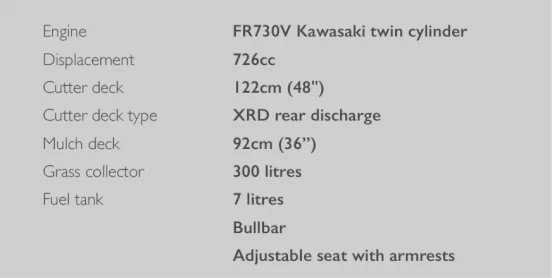 Leaders in designing and producing premium quality lawn mowers in Hertfordshire since 1946
The innovative range of push and self-propelled petrol lawnmowers have been designed with the highest level of British craftmanship to transform lawn maintenance efficiency for homeowners and contractors across the UK. There models have the cutting-edge solution to create a spectacular looking lawn for any sized garden.
Experience simple and enjoyable lawn cutting today with this advanced range of petrol lawnmowers and craft enviable looks for your lawn.
Harrier 56 Petrol Variable Speed Mower
The largest pedestrian rear roller rotary lawn mower. With an impressive 53cm rear roller, ideal for lawns up to 1000 square metres.
Set the mower to match your walking pace, the intuitive Sens-a-Speed system sets between 1.0 - 2.9mph depending on how much you push to drive lever. The split rear roller allows you to turn without marking turf once you've reached the lawn edge, giving you a superb striped finish to your flat, large formal lawn.
For more details on the full range visit: hayter.co.uk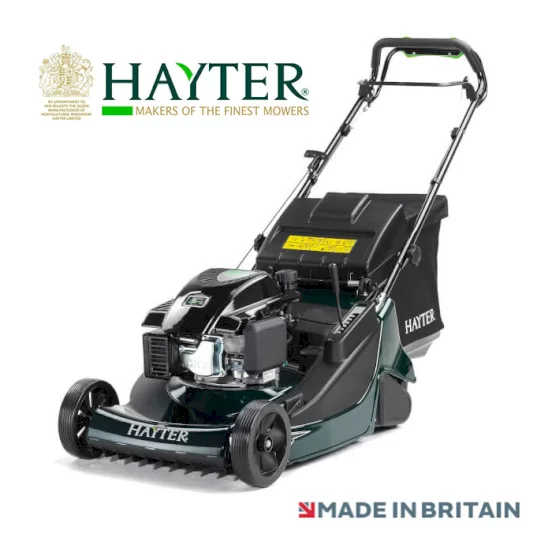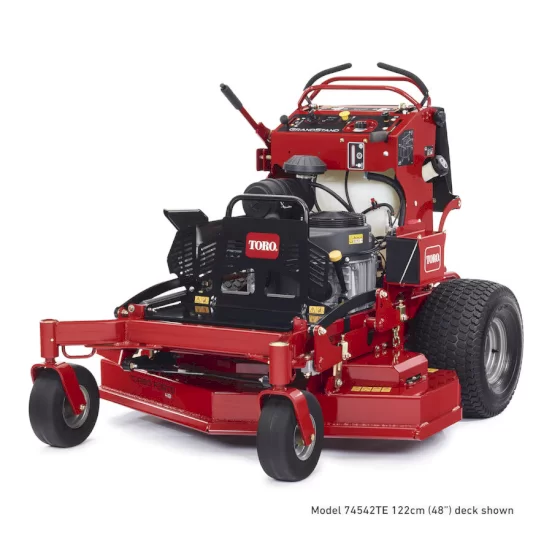 PEDESTRIAN & ZERO TURN MOWERS
Global Leader in Turf and Landscape Maintenance
A leading worldwide provider of innovative turf and landscaping solutions. Toro helps to care for any garden size with the Toro walkbehind range for commercial and residential properties and agricultural fields.
If you have ground to cover. You're also a perfectionist. Toro's high-quality equipment lets you easily care for every detail.
For more details on the full range of Toro visit: toro.com
55 cm Recycler® Self-Propelled Petrol Lawn Mower
Mow at your own pace with Automatic Drive System
Save storage space with SmartStow®
Supercharged cutting and collection performance
Wide-mouth grass bag and Vortex Technology®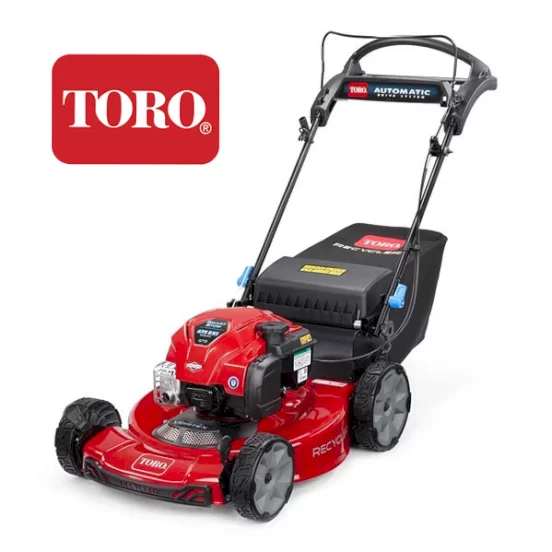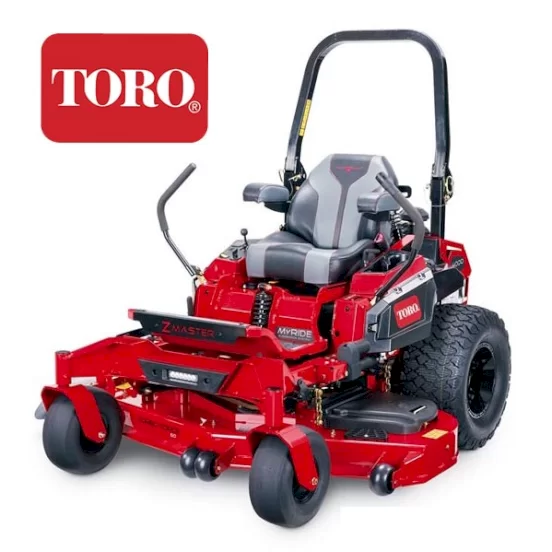 4000 Series MyRIDE® HDX 152 cm 23 kW (31 hp) 999 cc (74056TE)
The optional MyRIDE® suspended operator platform allows for 7.6 cm of travel
Extra-wide rear tyres and 7/10-gauge steel deck
Toro's TURBO FORCE® cutting decks
Cut and Collect whatever the weather
High quality design, performance and reliability with the ability to cut and collect come rain or shine leaving a superior finish. Supreme operating comfort and capability make these mowers the best choice for commercial and private users alike. ISEKI mowers are so versatile making them the ideal piece of machinery for all your grass cutting needs.
SXG MOWER RANGE
13.5hp to 21 hp mid-mount
600 litre high tip or 550 and 320 litre low tip collectors
40"to 54" centre discharge decks.
Mulching deck available
Excellent cutting and collection in wet or dry conditions
For more details on the full range visit: iseki.co.uk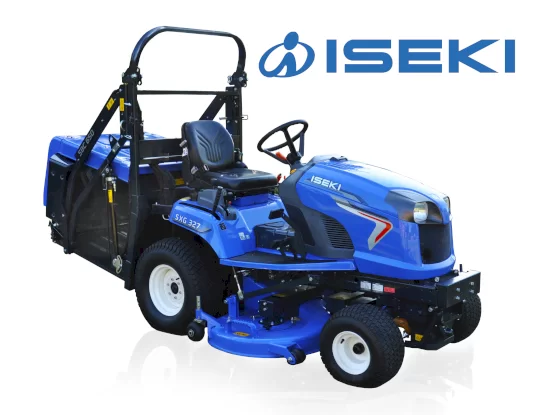 MEET THE GARDENING AND GROUNDCARE TEAM