Rea Valley Tractors (RVT) are proud to be a leading Isuzu dealer in the UK and delighted to announce an extraordinary achievement in our sales performance so far in 2023. We have hit a remarkable 100% increase in Isuzu pick-up sales during 2023 compared to the same period in 2022. This unprecedented milestone reflects our commitment to providing top-notch vehicles, exceptional customer service, and active community engagement, something we are committed to across our brands at RVT.
We strive to create long lasting partnerships within the industry, with brands that share our approach. Most recently we assisted Exolum Pipeline Systems to enhance their existing fleet with the delivery of 48 Isuzu pick-ups and played a vital role in supporting Exolum's operational efficiency.
Paul Jones, Exolum Fleet Manager, remarked, "Exolum have a three-year working relationship with Scott [RVT Commercial Vehicles General Manager] and his team at RVT. The vehicles are excellent for our operation. What makes the experience special is the working relationships between both companies. From advice, through project management, to delivery, everything is first class."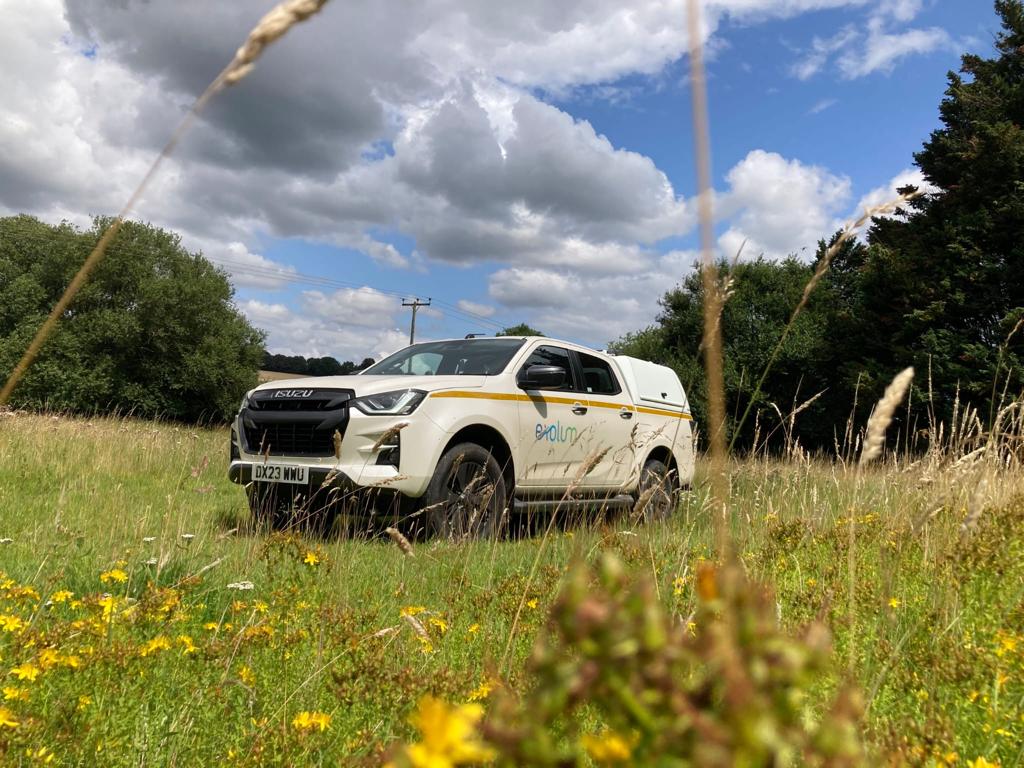 RVT Commercial Vehicles credit the success to the popularity of the Isuzu D-Max DL40, the top-selling model that has captured the hearts of customers. The DL40's impressive combination of rugged design, advanced features, and exceptional performance has made it a standout choice among drivers.
"Reaching this remarkable milestone of a 100% increase in vehicle sales is a testament to our team's dedication and the trust our customers place in us," said Scott Thomas, General Manager at RVT Commercial Vehicles "We are thrilled with this achievement, and it only fuels our determination to deliver even greater value and service to our customers. We remain committed to pushing the boundaries, setting new goals, and striving for continued success in the future."
Corporate social responsibility is important to the team at Rea Valley Tractors, and we support many local events and organisations, building strong connections within our communities. Recently, RVT Commercial Vehicles collaborated with the Rainbow Hot Air Balloon Team to provide an Isuzu vehicle for a memorable weekend event at Bolesworth Estate. Scott Thomas further adds "We're passionate about playing our part in giving back to society and committed to supporting local charities, events, and communities".
"The remarkable achievement of our esteemed RVT dealership is truly commendable. Their commitment to excellence and genuine concern for the local community is both remarkable and inspiring. This milestone and their impactful contributions are a testament to their unwavering values and commitment." commented Neil Scott, National Sales Manager, Isuzu UK.
Rea Valley Tractors specializes in providing top-quality Isuzu vehicles and services in the agricultural and commercial sectors. Under RVT Commercial Vehicles, it offers a range of new and used vehicles, tailored to meet the specific demands of rural and industrial applications. We offer a range of aftersales support, including parts and accessories, and servicing. Leveraging its expertise and commitment to customer satisfaction, our Isuzu dealership serves as a trusted partner for farmers, landowners, and businesses, providing reliable transportation solutions that contribute to increased productivity and efficiency in challenging environments.
We are very proud to be celebrating this achievement and look forward to hitting further milestones year on year.
Rea Valley Tractors is fully committed and dedicated to providing exceptional customer service, with an unwavering focus on meeting and exceeding the needs of our valued customers. Through ongoing training and continuous improvement initiatives, we strive to enhance our skills and knowledge to better serve our clients. Our team is passionate about growing our business and achieving long-term success.